Taming the credit card beast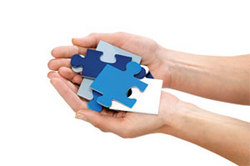 If you hold more than one credit card, it's easy to be lured into spending more than you can afford. Most people often pay for everyday items and services with credit cards rather than using cash. As a result, it's easy to lose track of your spending and get into more debt that you can handle. Here are some simple strategies to get back in control.

Pay the minimum amount monthly
The best strategy is always to pay off your credit card in full each month, but if you can't do that, then at least repay the "minimum payment" by the due date on your monthly card statement. If you don't pay the minimum payment, you'll probably be charged a late payment fee, which averages around $30, even if you are just one day late.

It's a good idea to set up a regular automatic payment into your credit card from your savings or cheque account to ensure that at least your minimum monthly payment is made on time each month.

Take advantage of interest-free periods
Many providers offer credit cards with up to 55 interest-free days. This means you won't be charged any interest if you pay the closing balance in full by the payment due date on your monthly statement.

However, be careful. If a statement is not paid off in full by the due date, the interest-free period is forfeited and interest charges are calculated on your outstanding balance, including any current statement purchases, until the entire debt is paid off. So the best strategy is to pay your account in full each month.

It is important to be aware that there is no interest-free period on cash advances made from credit cards. Here, interest (often charged at rates up to 25 per cent per annum) accrues from the time money is withdrawn. This type of borrowing can get very expensive, very quickly so try to restrict your cash advances if possible.

If you're in trouble, stop spending
If you do fall behind with your credit-card payments, the first step is to stop using your credit cards and start using cash until you get on top of your debt. Next, start repaying the debt with your income and any savings that you have. You may also need to advise your credit card provider so they're aware of your situation. They may be able to suggest a number of different options and, if necessary, discuss a repayment plan.

Decrease your credit limit
If you're spending beyond your means, you should apply to your provider to decrease your credit limit. This is very simple to do and makes sense if you know that spending on credit can be difficult for you to control. The less you let yourself spend, the more likely you'll be able to handle your debts.

Consolidate your credit cards
Consolidating your credit cards by putting all your debts onto the one card with the lowest interest rate is a good idea. Then—cut up the rest. It's easier to keep track of (and control) your spending and avoid fees and charges if you only have one credit card, rather than several.

Avoid overdraw fees
A common way for banks to raise revenue is to charge overdraw fees on credit cards. Most banks have 'shadow limits' on transaction or credit-card accounts, which allow consumers to exceed their credit limits. However, consumers are then hit with penalty fees for the privilege of overdrawing. The best way to avoid this type of fee is to ask your bank to switch off any overdraw facility on your credit-card.


If you have any questions or need help to understand how these strategies affect your personal situation we would be happy to help.
What you need to know
The advice in this article is general advice only and does not take into account your objectives, financial situation or needs. Therefore, before acting on the advice, you should consider its appropriateness to your personal circumstances. Although the information in this article was obtained from sources considered to be reliable, the information is not guaranteed to be accurate or complete. This publication was prepared by AMP Financial Planning Pty Limited ABN 89 051208327. The information in this article is current as at June 2009 and may change over time.